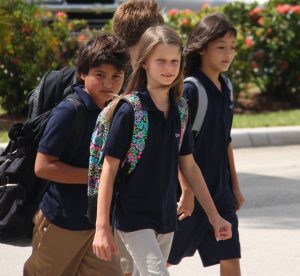 Thank you for your interest in Beth Emet Elementary and Middle School.
Parent Appointment & School Visit
We are delighted that you are exploring a Beth Emet School education for your child. Our website offers a peek into campus life, but is no substitute for a personal tour of the school. Please call our Admissions Office at 954-680-1882 to schedule an appointment for a school visit. It will be our pleasure to introduce you to our dedicated staff and beautiful campus, as together we discuss our innovative approach to learning and excellent curriculum & programs.
 Application for Admission
Students new to Beth Emet School who are applying for admission are required to submit their completed application and signed tuition agreement via Beth Emet School's online portal, along with a non-refundable tuition deposit, and application/assessment fee. Priority will be given to early registrations.
Assessment
A one hour assessment and school visit will be scheduled for all new applicants to the Elementary School. Parents will be notified of assessment dates. Assessments will take place during school hours. Middle School applicants will be scheduled for a half day which will include a classroom visit and individual assessment.
Teacher Recommendation Forms
Teacher recommendation forms are required for all new applicants to Beth Emet School. These forms are to be completed by the applicant's current teacher/school, and returned by the teacher/school directly to our Admissions Office via email.  Middle School applicants are also required to complete a parent and applicant questionnaire.
Record Release Form
A record release form will be provided for all new applicants to grades one and up.   This form will grant permission for the applicant's current school to release school records to Beth Emet School. This is required as part of the admission process.
Admission Decisions
Notification of admission decisions will be made via written correspondence once all paperwork is reviewed and assessment is completed.
We look forward to hearing from you!