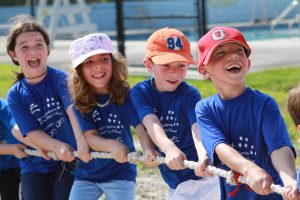 Embracing the Whole Child
At Beth Emet School, our mission is to help our students reach their full potential through a challenging, academically advanced curriculum and a warm, supportive environment that promotes critical thinking, creative expression, self-esteem, and Jewish ethics.
Imagine a place where learning is an active, engaging journey of exploration and discovery, challenging inquisitive minds and nurturing creative self-expression. A place where academic achievement is attained through the building of each child's critical and independent thinking skills, while fostering confidence and leadership. A place that embraces character education, ethics, honor, and integrity.
Here, we don't have to imagine. Our faculty and staff are dedicated to creating an atmosphere of enthusiasm, where students are motivated to investigate, examine, and analyze, attaining outstanding growth both academically and as contributing members of society.