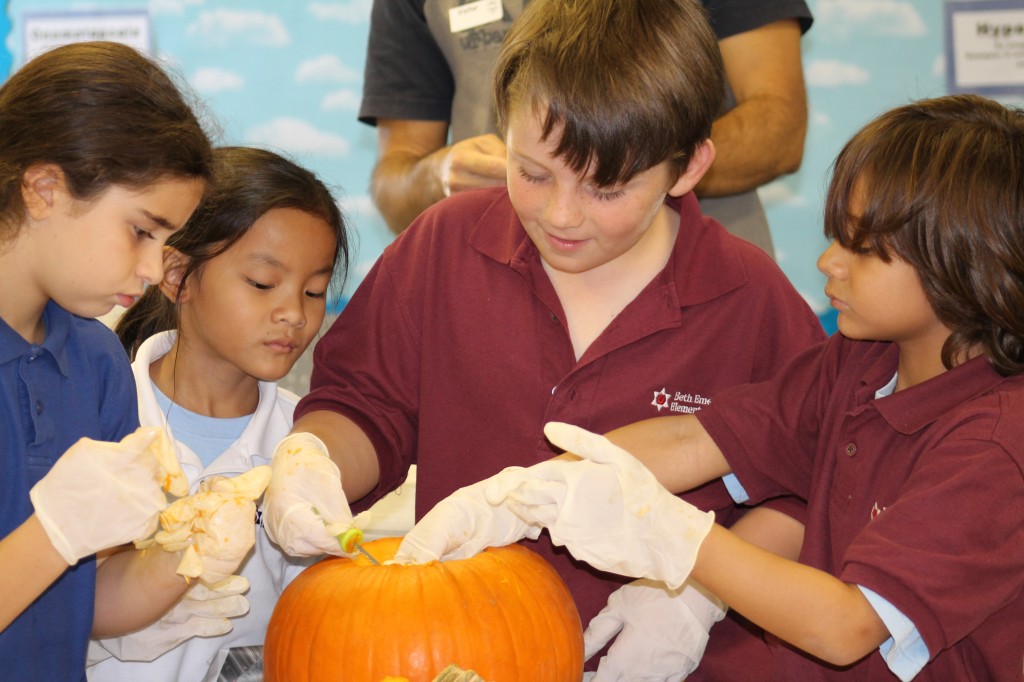 Embracing the whole child philosophy, Beth Emet School provides a supportive and trusting environment which enables each student to gain confidence, grow and take risks.  Our main objective is to prepare students for the future; to become critical, independent learners.  This is attained by the rich curriculum, high standards and expectations, and a learning environment that stimulates and challenges children to develop and enhance the academic skills, leadership abilities, and character values necessary to succeed beyond our school and in life.
Beginning in Kindergarten, students are instructed in a wide variety of academic subject areas that include: Language Arts and Literature, Math, Science, Social Studies, Hebrew and Judaic Studies, STEM, Chess, Sports, Swimming, Music, Art Appreciation, Coding, Spanish, Agronomy, and Dance. Cross curricular technology integration enhances interactive learning, with Interactive Boards, Google Chromebooks, Tablets, iPads, and a STEM Lab.
Our low student/teacher ratios facilitate multi-track curricular implementation and individual student learning. With the focus on cultivation of life long skills, students are encouraged to think critically and independently, develop solid organization and study habits, and become proficient in both spoken and written communicative expression.