Our core curriculum consists of Reading, Writing, Spelling, Handwriting, Grammar and Mechanics, Mathematics, Social Studies and Science. Students learn new concepts and skills that build upon each other at each grade level in a logical, sequential way that fosters success. Across the curriculum, our teachers nurture the development of good study and organizational skills.

Read more

In Judaic Studies, we not only focus on providing knowledge and understanding, but also, on the students' commitment to Judaic values. Jewish life is taught and experienced in school through holiday observances, Israel education, Torah studies, life cycle events and customs, as well as prayers. It is this connection between our Jewish heritage and our daily activities in school that helps foster a sense of Jewish identity in our students.

Our technology curriculum is designed to teach computer mastery skills and digital fluency. This is implemented through the use of various devices and platforms. In the kindergarten and first grade classes, our students use Android tablets in centers, while our second grade class has a 1:1 iPad program.

Chess is an integral part of our curriculum. Playing chess facilitates the development of mental skills by sharpening analytical thinking, increasing concentration and expanding imagination. The students learn to develop a competitive spirit while respecting their opponents.

Our physical education program focuses on a variety of progressive and developmentally appropriate learning experiences, through which students develop motor skills, movement concepts, and health related fitness, providing a foundation of physical activity that paves the way to a healthy lifestyle.

Art studies encourage self-expression through projects that strengthen conceptual and emotional development. Through theoretical and practical application, students are introduced to the great masters, while focusing on techniques, elements, and principles of design. This hands-on introduction to art history, aesthetics, appreciation, and production, enables students to value their own original ideas, and recognize there are many avenues for artistic expression.
The world of music is one that encourages imagination, creativity, individuality, and discipline. Our music appreciation program encompasses various areas of study, from guided listening to classical pieces, to recognition of notes and rhythms. Students expand their music related vocabulary, experience playing on various instruments, and develop a musical outlook that will accompany them throughout their lives.

The Spanish program aims at opening the world of a new language through early exposure, while students' learning capabilities are at their best. Our curriculum develops listening, speaking, reading, and writing skills using proven methodologies of second-language acquisition.

The rhythm and dance program consists of a blend of traditional and modern concepts. Students work on coordination, timing, and balance as well as team work and self-expression.

Further to the school philosophy of going green, our dedication to STEM Education, and reinforcement of global awareness, students participate in an agricultural science class where they have the opportunity to study by theory and in practice the following: local climate patterns, principles of organic planting, growing and harvesting, water conservation, and literally tasting the fruits of one's own labors.

Enhancement = Motivation combined with Curiosity & Challenge. This academic enhancement program brings "out of the box" thinking to a whole new level! By providing the mind expanding work and challenging experiences, this curriculum is implemented through the pullout of accelerated students meeting standardized criteria. Instruction is further personalized by creating opportunities for the students to become more self-directed and independent learners, performing at higher levels as indicated by their ability and potential.

Field trips are an integral part of the curriculum and serve to introduce, enrich, reinforce, or culminate subjects taught in class. Students in the 4th and 5th grades are given the opportunity to experience an overnight trip creating not only an amazing educational experience, but memories that last a lifetime.
Accreditation
&

Partnerships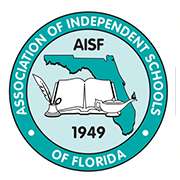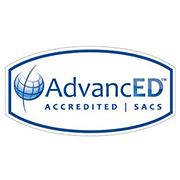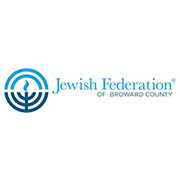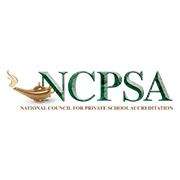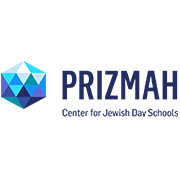 Ready to meet us in person?
We are delighted that you are exploring a Beth Emet School education for your child. Our website offers a peek into campus life, but is no substitute for a personal tour of the school. Please use the form to schedule an appointment for a school visit. It will be our pleasure to introduce you to our dedicated staff and beautiful campus, as together we discuss our innovative approach to learning and excellent curriculum & programs.