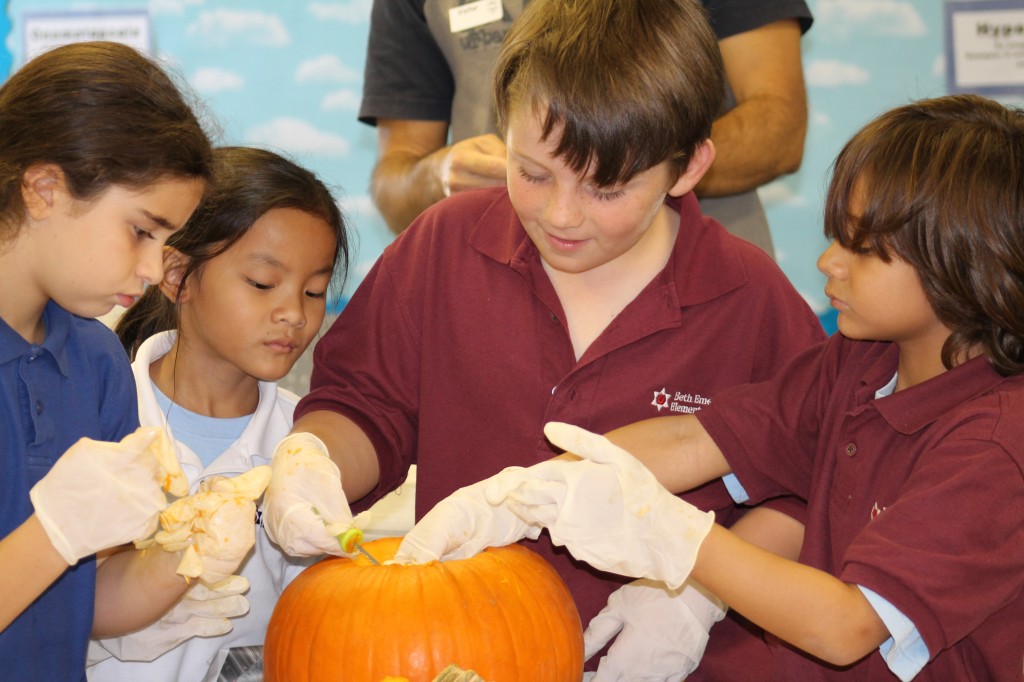 Embracing the whole child philosophy, our rich curriculum and passionate approach to learning and teaching stimulates students to grow and develop, gain confidence, and take risks.
Beginning in Kindergarten, students are instructed in a wide variety of academic subject areas that include: Language Arts and Literature, Math, Science, Social Studies, Hebrew and Judaic Studies, Chess, Sports, Swimming, Music Appreciation, Art Appreciation, Spanish, Agronomy, and Dance. Cross curricular technology integration enhances interactive learning, with SMART Boards, Google Chromebooks, Tablets, iPads, and a computer lab.
Our low student/teacher ratios facilitate multi-track curricular implementation and individual student learning. With the focus on cultivation of life long skills, students are encouraged to think critically and independently, develop solid organization and study habits, and become proficient in both spoken and written communicative expression.